*Corona Virus Notice*
In an effort to minimize gatherings and stop the spread of Covid-19, we have cancelled or postponed all events and rentals through the month of April. We apologize for any inconvenience and thank you for understanding. (3.24.2020)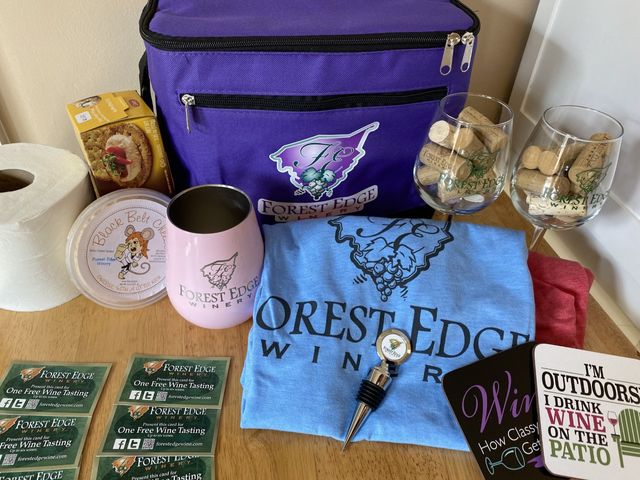 April 1, 2020 - April 30, 2020
Because we all need something to look forward to and we all need wine! Wine Win!
Anyone who stops by to purchase wine in the month of April will be entered in a drawing for a fabulous Forest Edge prize package (pictured)!
Limited to one entry, per purchase, per day.
Call ahead and online pick up orders count.
Winner will be drawn on May 1st.
Winner will be notified by phone, announced on Facebook, and in May's newsletter.
more